Tsililis Terres Wines
Creative winemaking from the land of Meteora
Team
Creative Direction:

Alexandros Gavrilakis

Art Direction:

Costis Sotirakos

Photos:

Giorgos Vitsaropoulos, Dimitra Tzanou
Blinding Mediterranean midday light. The smell of freshly squeezed citrus peels. A salty breeze on the eyebrow. The sandy texture of ripe pear melting in the mouth. The crisp sea foam splashing on toes and pebbles. These and many more summertime moments come to mind when tasting one of the new wines by Tsililis Terres — a premium winery and distillery at Meteora, Greece, focusing on local varieties and unique blends.
Summery flights of fancy in a bottle
Its creator, Ioanna Tsilili, is a fourth-generation distiller and wine maker, as well as a photographer and passionate filmmaker. Her creativity is encapsulated in three new wines under the Tsililis Terres brand. The brand's symbol, an elegant monogram with the brand's initials, appears on all three labels.
Ió is an aromatic, crisp rosé with fruity aromas. The key visual evokes the carefree daze and idle thoughts of a summer day: the fanciful meeting of a crab and a rose, creating a contrast between textures and the elements.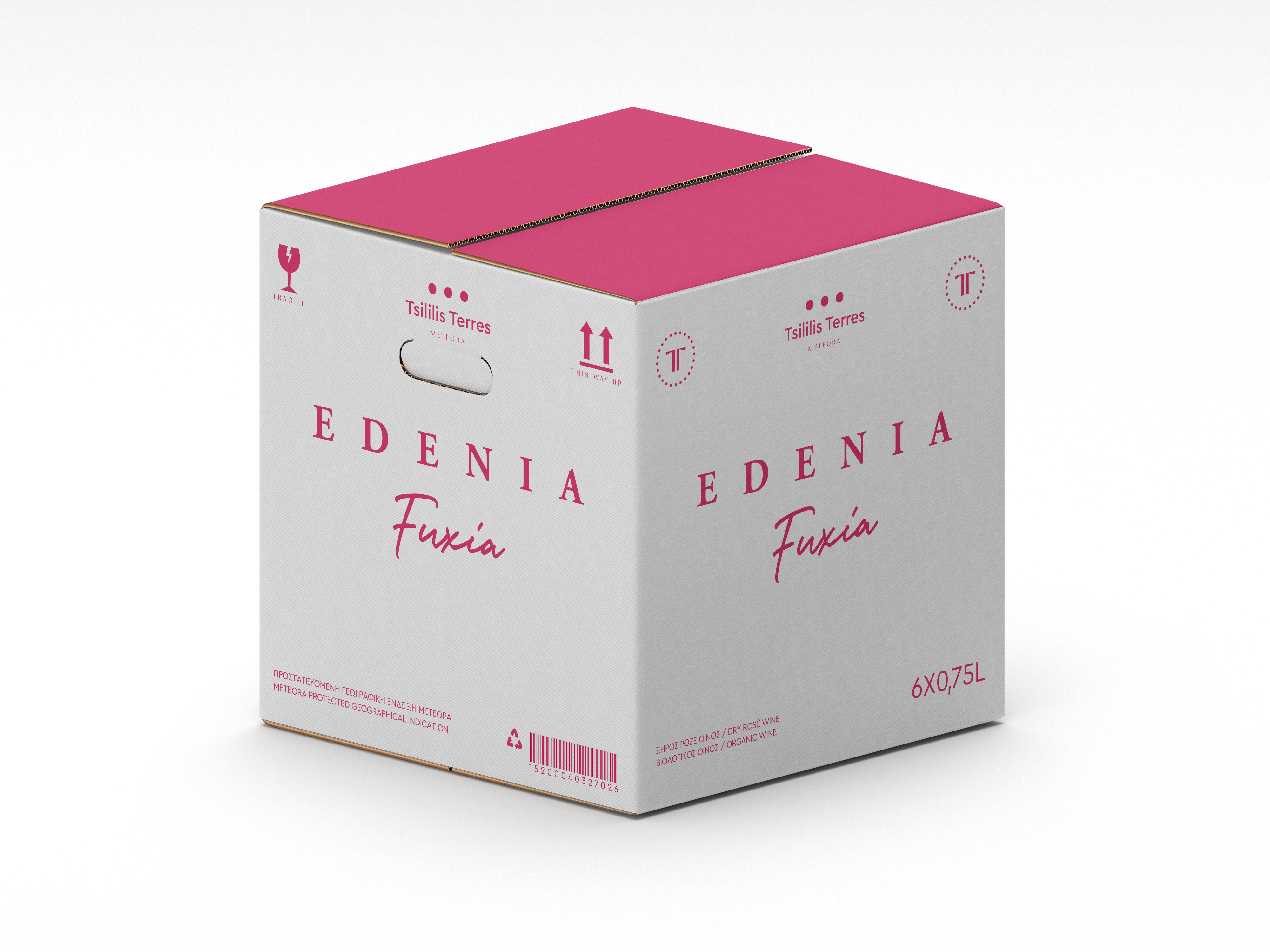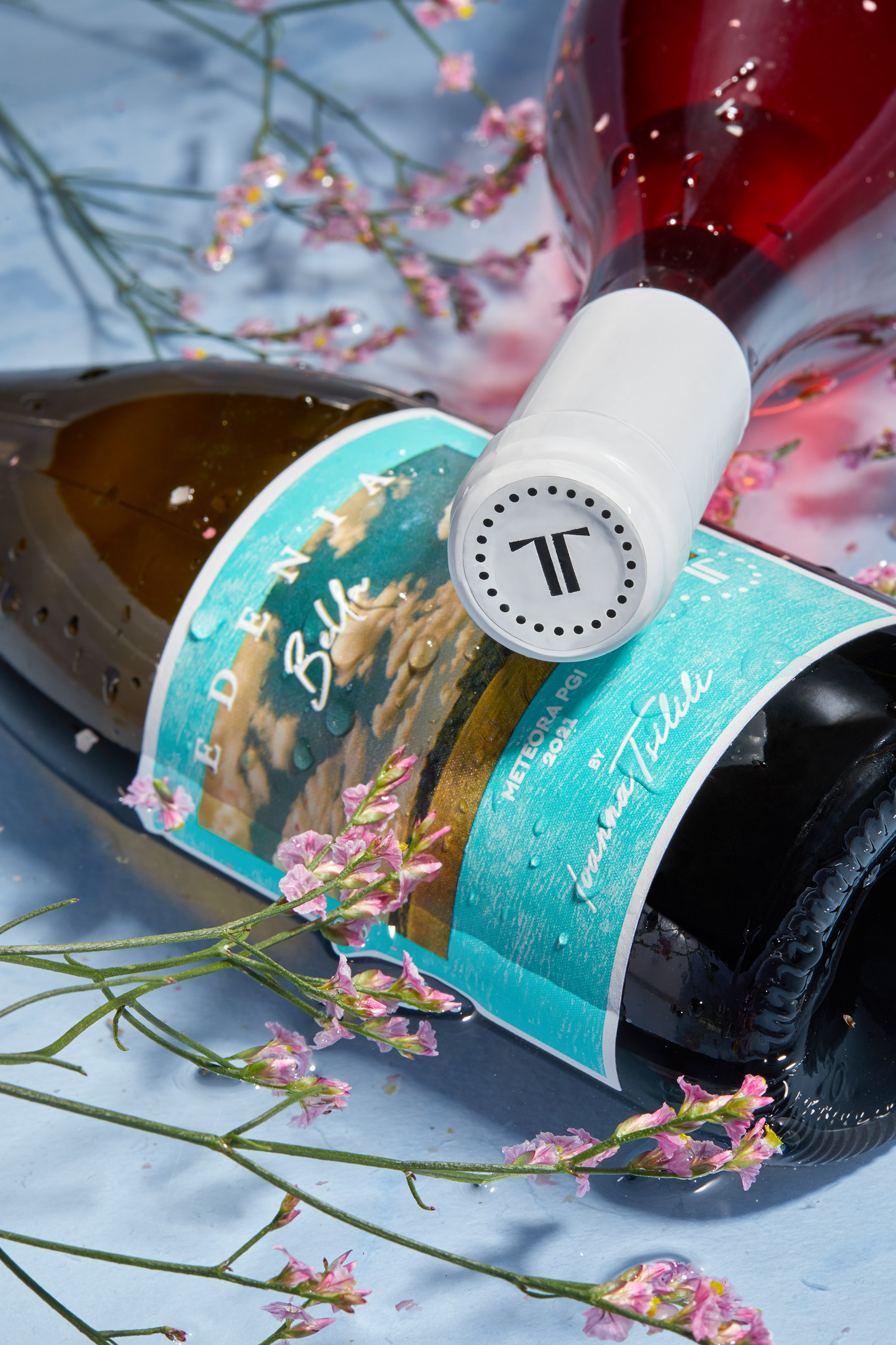 Edenia Bella and Edenia Fuxia — an expressive, citrusy white, and a rich, gastronomic rosé respectively — are visually expressed with landscape photography from the winemaker herself, as a way to show that local terroirs are her constant source of inspiration.