Ode Fine Foods
Packaging inspired by poetry & symmetry
Services
Naming

Branding

Packaging
Team
Creative Direction & Design:

Alexandros Gavrilakis

Copy:

Olympia Aivazi
Naming
ODE (from Ancient Greek: ᾠδή ōdḗ) is a type of lyrical stanza and a brand new range of Greek, premium food products. In Greece, odes were originally poetic pieces performed with musical accompaniment.
The Logo
The logotype for the ODE range of Greek food products was designed with a constant change in the letter-spacing as the different periods we find in poetry or the measures of a song.
Randomly added recipes in the honey packages, calling out for flavorful combinations

ODE Fine Foods
Premium Edition
Since many may never realize how important a frame is to the enjoyment of a work of art, the ODE Premium range was inspired by the one thing that all art has in common: the frame.
The containers were painted leaving a "see through" window that enhances and defines the product without overpowering it. Just like a great frame made for a great work of art.
Limited Edition
Limited edition extra virgin Greek olive oil infused with 24K edible gold flakes, produced in an annual edition of 333 pieces for an equal number of exclusive owners.
We let poetry inspire us to create a great range of products and to literally treat them like works of art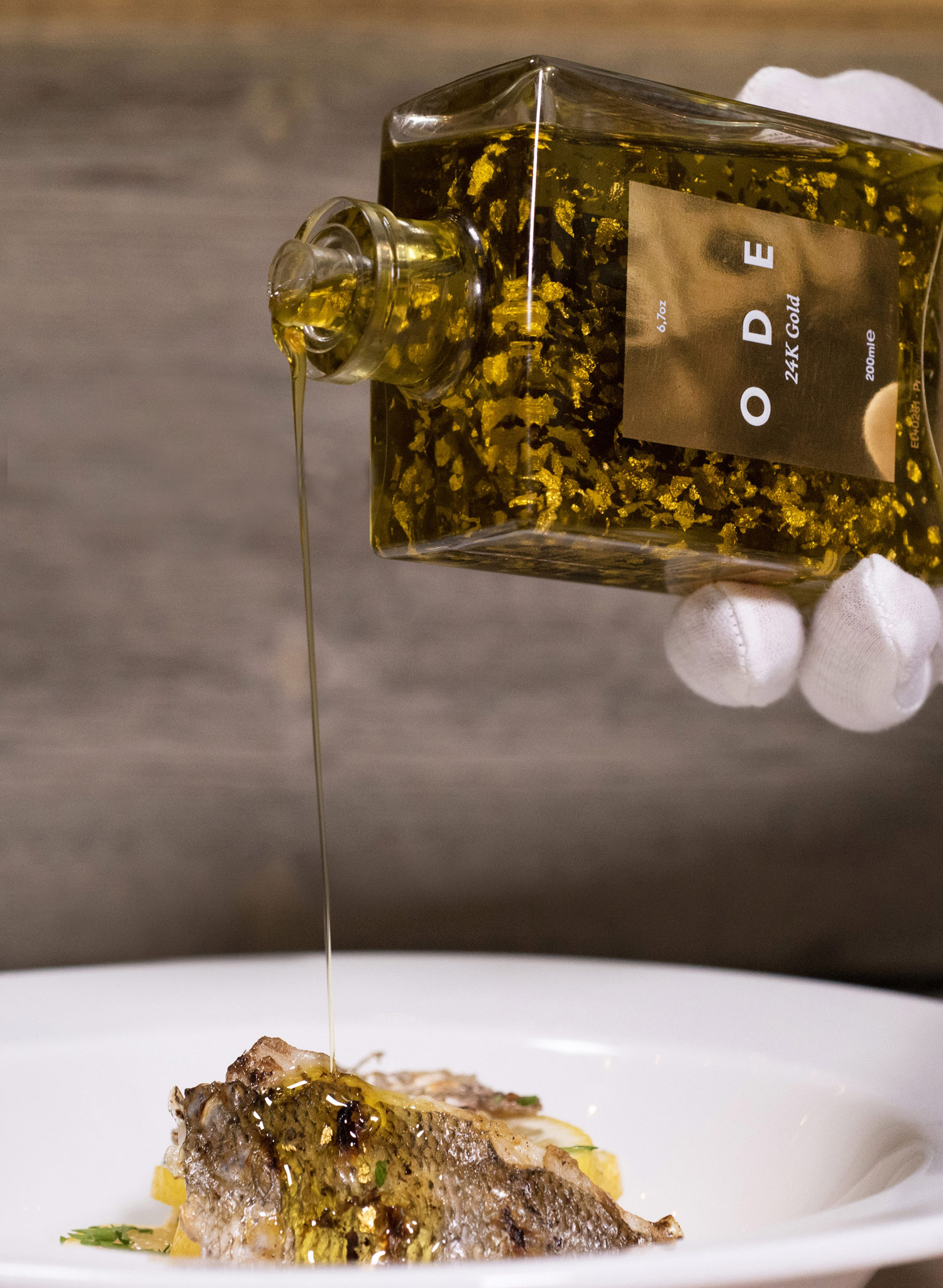 Regular Edition
For the retail line, we opted an earthier feel, taking inspiration from the art in nature and the symmetry one finds – a honey comb or a line of trees in a field – and depicting it through abstract illustrations and the colors of ripe fruit.