Athens State Orchestra
Campaign 2022-2023
Services
Brand Identity

Verbal Identity

Visual Identity System

Motion
Team
Creative Director:

Alexandros Gavrilakis

Associate Creative Director:

Kiriakos Spirou

Senior Art Direction:

Marios Balaskas, Sara Sainidou

Motion:

Senonone

Type Design:

Velvetyne

Photos:

Giorgos Vitsaropoulos, Maria Grammatikou
Some say that human civilisation began when two people sang together for the first time. This sounding-together of voices, this "symphony", is what brings us closer, what connects us, what creates a group.
Through this creative coexistence, we become one. This is nowhere more evident than in symphonic music: each musician is playing on their own, but through collective effort, a common ground is created between the musical work of art, the orchestra, and the audience.
This idea constitutes the creative core for the Athens State Orchestra campaign for 2022-23. Each artwork in the campaign is a kaleidoscope of images, moments, emotions, and people, where a unified, harmonious whole is woven through many different smaller elements.
At the very heart of the campaign are the musicians themselves, the soul of the Orchestra. We captured moments from their performances and created a portrait for the Athens State Orchestra, one that is like a mosaic made of all its musicians. This way, we wanted to focus on how the more than 100 musicians of the Orchestra are becoming one with the music, for the music, through the music — but also with the music-loving audience.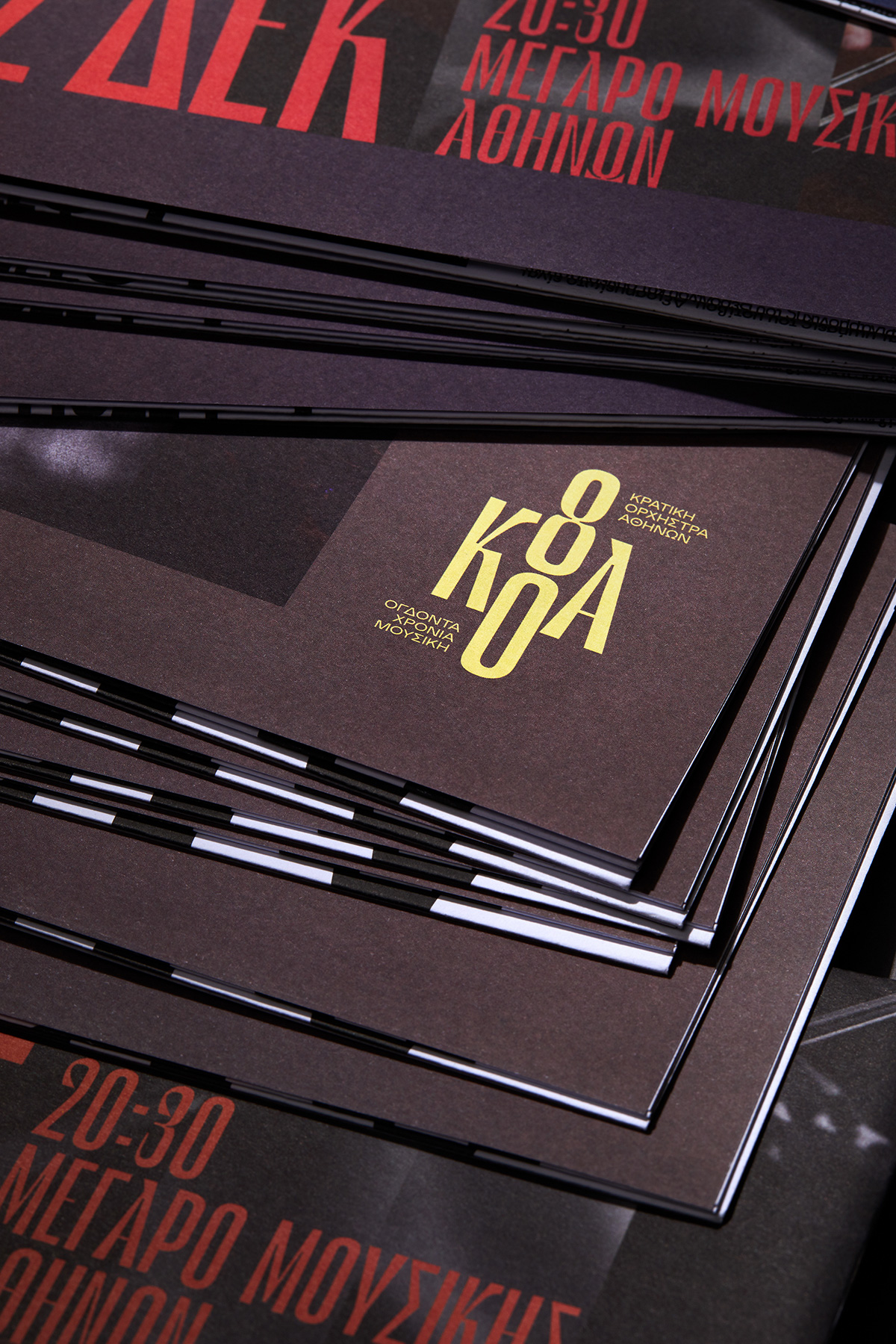 So here we are, "Becoming One". With our mind, our heart, our ears. On stage, off stage, and backstage. With the music that unites us across time, through grand emotions and ideas that have changed the world. A campaign that celebrates the history of the Athens State Orchestra and reveals its driving force — which is also propelling it forward to its next 80 years.